Thanks to the excellent combination of wine with other drinks (alcoholic and non-alcoholic beverages), it is possible to create delicious cocktails on its basis. Many of these recipes are well-known worldwide, others still have a small number of admirers, but they are interesting for their novelty. Therefore, Tipsy Booze Delivery invites you to try making some incredible wine cocktails at home.

Calimocho
This drink is very easy to make, and you likely have all the ingredients you need for it at home right now. The only thing you're missing is wine, but you can order drink delivery Toronto and get it in no time. This refreshing summer cocktail originated in Spain in the early '70s. It became popular after introducing a ban on drinking alcoholic beverages in public places. As a result, the Spanish invented a new cocktail mixing wine and cola in a soda bottle. The police did not suspect that there was alcohol in the bottle, so the cocktail became very popular.
Ingredients:
Red wine – 100 ml;

Coca-cola – 100 ml;

Lemon – 1 slice.
Recipe: Order booze delivery and get your red wine. Mix wine and cola in a plastic bottle, close the lid and shake well a few times. Pour the cocktail into a glass with ice. Garnish with a slice of lemon (or lime) on top.

Grape Martini
Try this interesting medium-strength cocktail. Despite the name, the ingredients have no martini (vermouth).
Ingredients:
White grapes berries – 10-15 pieces;

Vodka – 50 ml;

White wine – 20 ml;

Sugar syrup – 10 ml.
Recipe: Grind the grapes and pour the juice into a glass filled with ice. Add the wine, vodka and sugar syrup, and mix well. If you have no wine and vodka at home, you can get fast drink delivery Toronto here.

Strawberry Drive
The cocktail combines red wine and strawberry liqueur. If you adore everything strawberry, this recipe is just for you.
Ingredients:
Crushed ice – 100 grams;

Strawberry Liqueur – 15 ml;

Club soda – 100 ml;

Red wine – 100 ml.
Recipe: Pour the wine, liqueur and soda into a glass, mix well and then add crushed ice. Serve the drink together with a straw.

Summer in a Glass
This is another easy-to-make refreshing cocktail recipe. It has a delicate taste and an original greenish colour.
Ingredients:
White wine – 100 ml;

Tonic – 100 ml;

Lemon – 1 slice;

Mint – 7-8 leaves.
Recipe: Grind mint in a mortar or directly in a glass, add wine and tonic, and top the glass with a slice of lemon.

Fire Wine Punch
If you feel like warming up in the evening, here's a recipe for a hot wine cocktail. This cocktail is great for warming up in chilly weather, and the process of making it is very entertaining.
Ingredients:
Cognac – 100 ml;

Red wine – 750 ml;

Sugar Cubes – 100 grams.
Recipe: Heat the wine up to 70°C and pour it into a ceramic or porcelain container. Soak the sugar cubes in cognac, place them on a metal strainer or grate and bring it to the bowl with the wine. Now you should burn the sugar cubes, which will melt and drip into the wine. Once all the sugar has melted, add the cognac to the cocktail. You can also add your favourite spices to your taste.
Where to

order alcohol online Toronto

?

Tipsy delivers alcohol in many cities, a list we have on our website. You can always order alcohol online Toronto, and we are guaranteed to bring it to you in no time.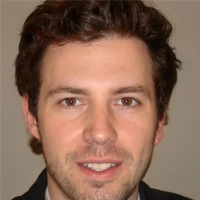 As Thomas L. Hunt, a 38-year-old entrepreneur from Toronto, I attended the University of Toronto before opening my thriving online liquor store. My passion for the industry and dedication to customer satisfaction have made me a successful business owner in the competitive world of online liquor sales.