Our experts from alcohol shop Toronto tell us which classic cocktails are experiencing a rebirth.
Every season has its public favourites, but every few years, these trends change. So should we be afraid of the "oldies" and where to find the best alcohol for your cocktails? Let's break down this year's trends and anti-trends with the Tipsy booze delivery team.
Classics broaden the horizons
Bartenders cherish their knowledge of the classic lineup of 50- and 100-year-old cocktails that have long been popular worldwide. Drinks with a history can't be unpalatable, so here's a tip from our drink delivery Toronto team: expand your tasting mind, try making drinks with history and learn more about them. That's how tastings get more interesting, and an evening with friends gets themed and meaningful. 
The return of the classics is a legitimate trend. If you like to visit bars from time to time, feel free to order a strawberry or classic mojito, a banana daiquiri, or other old cocktails, so you know which recipe has changed and is worth repeating at home. However, you have to remember that such classic recipes are just the tip of the iceberg. Delving deeper into history, you can find much more interesting combinations and flavours.
Always trendy
All bartenders remember the days of mojitos with vast amounts of ice crash and Sprite, but trends are changing. It may seem like the mojito is disappearing and has long been supplanted by Aperol Spritz, but that's not the case. Now the drink is experiencing its next life and a new look. An interesting Agricole, Cachaça or even Grappa, is used as a base now. Instead of Sprite, an equally sweet homemade soda, and instead of crush, craft ice. The result is a classic drink in the glass with a modern twist. 
Aperol spritz and mojitos will never go out of trend. These legends have left and returned to the top three times in the last five years. Now, it looks like another round of their return in a reimagined format. Renowned bartenders also honour the classics and allow themselves to rethink the base a bit. Refreshing classic cocktails are that base. If you make a fresh mojito with lime, quality mint, and rum not from Cuba but in the French tradition, such as Agricole, the taste will surprise you. Order booze delivery on our website, experiment, and you'll see for yourself.
The trend for low-alcohol cocktails 
The trend for non-alcoholic or low-alcohol cocktails has been on top in recent years. Now, any bar's menu should include some interesting non-alcoholic positions. And we are not talking about lemonade. Light tinctures, de-alcoholized, quiet and sparkling non-alcoholic wines, a soft variation of the usual negroni, more often appear in bars. If you have friends who prefer low-alcohol cocktails or their non-alcoholic variations, you can make them happy with exciting recipes! On our website, you can order delivery of alcohol, both hard and soft drinks, that can be used as a base in your refreshing cocktails.
You can always order delicious and quality alcohol in our alcohol shop Toronto. And our drink delivery Toronto team will arrange everything so that you get your order as soon as possible.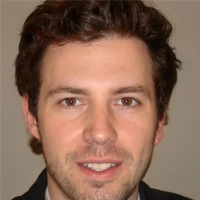 As Thomas L. Hunt, a 38-year-old entrepreneur from Toronto, I attended the University of Toronto before opening my thriving online liquor store. My passion for the industry and dedication to customer satisfaction have made me a successful business owner in the competitive world of online liquor sales.