Chardonnay is the variety of grapes from which the famous wine is made. As translated from French, the name of this wine comes from thistle, which cannot be guessed from its taste. It has an interesting fruity-sweet taste, appropriate for any occasion. You can find Chardonnay wines on our website, buy dry white wine, and learn a little bit about the history of this drink and its origins. 
The history of the Chardonnay grape variety
The ancient Romans planted the first vineyards, and the history of wine grape varieties begins from there. Chardonnay, in this case, is no exception. At the beginning of the history of Chardonnay, you will find it in Burgundy, where this grape was mainly grown by monasteries and abbeys. 
Twenty-three years ago, scientists did a DNA genetic test that helped us discover the origins of the grape variety. The Chardonnay variety was a natural cross between Pinot Noir and Gué Blanc. Despite such a long history, the wine still retains its popularity so you can buy Chardonnay wine online on our website.
Growing Chardonnay
Chardonnay is good for its suppleness and ability to adapt to all soils and climates, its suitability to different winemaking techniques, and most importantly, its ability to change beyond recognition. Chardonnay is always a surprise and a gift, with unexpected bouquet nuances and constant varietal aristocracy. Both beginners and gourmets love it, so they often visit our website to buy Chardonnay wine online.
The best Chardonnay comes from the best vineyards in Burgundy: Côtes Chalonnaise, Maconnais, and Chablis. White Burgundy is the name given to the best Chardonnay varieties. They are aristocratic, complex, and have a subtle bouquet close to perfection.
Where to order

wine delivery Toronto

?
If you want to order wine delivery Toronto, you can find it on our website. So why do many people like to order Chardonnay wine? Chardonnay can't be described as aromatic. Instead, its bouquet is delicate in its subtlety and smoothness. It mirrors the distinctive characteristics of the vineyard where it grew.
Burgundy's white wines are characterized by honeyed aromas of white flowers and fruit, dominated by:
lemon notes, 

apples,

pears,

quince

and mango.
It has an oily structure that only intensifies with aging. At the same time, a smoky background is present in all samples.
Chardonnay is not a light wine because its alcohol concentration is relatively high. However, you cannot say that Chardonnay is a typical white wine because, in some cases, it exhibits the properties of classic red wines. For example, Chardonnay improves its taste in oak barrels like the best Bordeaux. In doing so, the wine acquires nutty and oatmeal nuances.
One often hears the claim that Chardonnay is so good that it simply can't be made into a bad wine, whether strong or weak, dry or dessert, mono-varietal or blended. There is a great deal of truth in this statement.
Gastronomically, quiet Chardonnays go well with salads, seafood, and pasta, while sparkling Chardonnays are perfect with smoked fish and oysters. Oak cask Chardonnay pairs well with white poultry and pork. Choose your favorite drink and order alcohol delivery with Tipsy!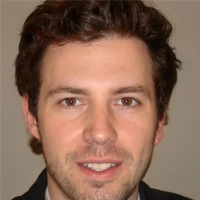 As Thomas L. Hunt, a 38-year-old entrepreneur from Toronto, I attended the University of Toronto before opening my thriving online liquor store. My passion for the industry and dedication to customer satisfaction have made me a successful business owner in the competitive world of online liquor sales.