Rum cocktails are well-known delicious drinks, so you've probably thought about making some of them at home. However, before mixing alcoholic beverages and making rum cocktails, it's worth listening to professional bartenders and stocking up on a couple of recipes. You also need to buy rum online and prepare some additional ingredients.
Pina Colada Pineapple Cocktail
The Pina Colada cocktail has a fascinating history, which began on an island in the Caribbean. A local bartender tried to invent a cocktail unlike anything else, and after many months, he got a Pina Colada. You must buy rum online for this cocktail and choose white and dark. 
Necessary ingredients:
Pineapple – 1 pc;

Coconut milk – 30 ml;

White rum – 25 ml;

Dark rum – 25 ml;

Sugar syrup – 15-25 ml;

Crushed ice.
For sugar syrup:
Sugar – 70 g;

Water – 60 ml.
How to make:
You can order rum delivery and prepare everything else while waiting. Wash the pineapple thoroughly, then let the water drain. You can also dry it with a paper towel, after which you need to cut off the top. Use a spoon and gently remove the pulp from the pineapple. Get rid of the core. Using a blender or juicer, juice the pineapple pulp. You can mix the freshly squeezed juice with store-bought pineapple if needed. Pour the water for the syrup into a saucepan. When it is slightly hot, add the sugar and simmer until it has dissolved. Leave the syrup to cool at room temperature.
After the syrup has cooled, take a shaker, put some ice in it, and then pour all the liquid components: pineapple juice, coconut milk, both types of rum, and sugar syrup.
Close the shaker and start shaking until the coconut milk gives a little foam. Pour the finished cocktail into the pineapple, add a couple of umbrellas and a straw and serve.
Mojito Classic
This refreshing drink is famous worldwide and was invented by Americans in Cuba when America had Prohibition. At that time, they were looking for something to replace bourbon, which they were used to, and decided to use what they had on hand: rum. Thus, through experimentation, the Mojito was born. Today, you can order rum delivery and make some Mojito cocktails for your friends at home.

Necessary ingredients:
Baking soda – 60 ml;

Lime – 0,5 pcs;

Mint sprigs – 6 pcs;

Sugar syrup – 30 ml;

Buy white rum

– 60 ml;

Crushed ice.
How to make:
First, cut the lime into circles. Next, rinse the mint under cold water and grind it in the bowl until it releases juice (you can also tear it with your hands or chop it finely with a knife). Then, in a bowl, add lime and mash it a little. It is essential to get the lime and mint juice so the drink will be more fragrant. Finally, get the glass ready and pour the contents of the bowl into it.
Add the sugar syrup and rum to the glass, pour the baking soda over it and then add ice. Serve the cocktail with a straw.
Cuba Libre
This cocktail was also invented in Cuba and is one of the most popular cocktails in the world. It originated during the war for Cuban independence from Spain, and in general, the cocktail's name speaks for itself, "Por Cuba libre!"

Necessary ingredients:
Lime juice – obtained from ½ of a lime;

Buy white rum

– 60 ml;

Cola – 120 ml;

Ice cubes.
How to make:
Squeeze the lime juice into a tall glass.
To make the cocktail's aroma more saturated and citrusy, you need to throw a lime slice in the glass, shake it a little, and then get rid of the lime slice. Next, fill the glass to the top with ice cubes. Add rum, cola, and lime juice to the ice. Stir well.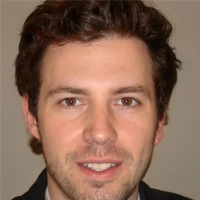 As Thomas L. Hunt, a 38-year-old entrepreneur from Toronto, I attended the University of Toronto before opening my thriving online liquor store. My passion for the industry and dedication to customer satisfaction have made me a successful business owner in the competitive world of online liquor sales.