Bacardi White Rum is a premium clear-colored drink with a soft and clean taste dominated by fruit, caramel, vanilla, and pepper hints. Many rum lovers use our online alcohol delivery service to get a bottle of Bacardi in the shortest possible time. The drink's aroma elegantly combines almonds, tropical fruits, caramel, and meadow herbs. This makes Bacardi white rum an ideal base for popular alcoholic cocktails such as mojitos and daiquiris. You've probably already tried this drink and ordered booze delivery with Tipsy if you're a rum connoisseur. And if you are just looking at this drink, our article will help you learn more.
History from Tipsy

Online Alcohol Delivery
The Bacardi brothers founded the company in 1862 in Santiago de Cuba, and they have changed the technology of rum production. To create a new taste of traditional white rum, they have used new methods. New methods included cultivating a unique yeast, modernization of filtration processes, and long experiments with recipes. This made it possible to create a light rum with a mild flavor and subtle aroma. In 1888 the company became a supplier to the Spanish Royal Court.
Bacardi rum became an ideal base for cocktails, and in 1989 the recipe for Daiquiri was developed based on this drink. In 1919 the United States introduced "Prohibition," and wealthy Americans flocked to Cuba, where they spent their time as revelers. As a result, the production of Bacardi rum increases, allowing large factories to open in Mexico and Puerto Rico.
In 1959, after the victory of the Cuban Revolution, the Bacardi family moved to the United States and opened new plants. In 1978, Bacardi became the leading producer of premium alcohol in the United States. In the '90s, the company bought the production of whiskey, gin, and martinis and became one of the four largest producers of alcohol in the world. Today it produces more than 200 million bottles of rum a year, which are shipped to markets in 150 countries. The company owns more than 100 brands, including Martini, Dewar's, Laurent-Perrier, and Baron Otard. Today, the taste of Bacardi rum continues to improve, and you can test it by ordering booze delivery.
Bacardi Superior Rum
What happens to rum before it reaches the shelf of a rum store? For the production of white rum, Bacardi uses alcohol made from sugar cane juice, which is then filtered with charcoal. Then the alcohol is placed in specially selected American white oak barrels made by hand. The matured rum is filtered again with charcoal powder to bring its crystal clarity. Then pure water is added to bring the mixture to the required proportions of alcohol content.
Thanks to this technique, Bacardi Superior has a soft, perfectly balanced taste and a subtle aroma with tones of vanilla, almond, and tropical fruits. A bouquet of floral and fruity Carta Blanca Superior White Rum is woven from the notes of orange blossom, lavender, and rose combined with hints of apricot, lime, and ripe banana. The drink has a smooth, soft taste with a dry and fresh aftertaste. You can find this drink in our online rum store and order delivery right on the website!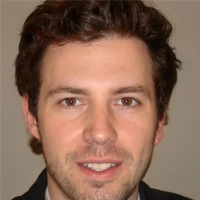 As Thomas L. Hunt, a 38-year-old entrepreneur from Toronto, I attended the University of Toronto before opening my thriving online liquor store. My passion for the industry and dedication to customer satisfaction have made me a successful business owner in the competitive world of online liquor sales.