Organizing a party with friends, a large family celebration, or a crowded corporate party requires an extraordinary approach. However, our alcohol shop Toronto know a few winning secrets that will help you create a perfect party!
Secrets of alcohol planning and alcohol delivery
What are the best drinks to serve for any occasion? How many glasses are in a bottle of wine? How many bottles should you buy? You have probably asked yourself these and other questions when planning a party.
To have a great party, you need to take the organization seriously and responsibly. First, determine the number of guests for whom you need to have alcohol: to do this, exclude all the non-drinkers and children from the total number of guests. Keep in mind that if the company includes older adults, you should reduce the resulting figure by about 15%.
How to calculate the amount of wine for the event?
If a full meal is not planned and the most you will serve is light appetizers, be sure to prepare ½ bottle per person for every 2 hours the party lasts. If the party starts after 7 p.m., or if you're also serving hard liquor: ½ bottle of wine per person for every 3 hours.
If you're serving dinner, count on your friends having 1-2 glasses as an aperitif and 2-3 glasses for each dish.
If guests are pouring themselves, increase the amount by 10%.
Once we have the required number of glasses, determine how many bottles of wine you will need in total. For example, a standard 750 ml bottle contains six glasses of wine and 6-7 glasses of sparkling wine.
Red or white wine alcohol delivery?
We recommend to buy alcohol online Toronto, considering the following ratio:
If the party starts before 5 p.m. outdoors, prepare 70% white wine, and 30% red.

After 5:00 p.m., the perfect balance is 40% white, 60% red.
What's a celebration without sparkling wine?
To calculate how much sparkling wine you'll need for this celebration ( in addition to the quiet wines you've already planned), divide the number of your guests by 7 (for big sparkling wine drinkers) or 9. Round that up and gets the number of bottles you need.
When you choose which wine to serve, rely on the dishes on your menu. Outside of that, there are win-win options that your guests are sure to love!
Choose from white wines:
Almost everyone likes Chardonnay.

If you want fresh flavors, try Sauvignon Blanc,

Riesling will go well with spicy food.
Choose among the reds:
Pinot Noir is best for a house party.

Merlot is famous for its mild flavor and chocolate flavor.

Cabernet Sauvignon pairs well with grilled food.
Hard liquor alcohol delivery
What kind and how much hard liquor to choose for the party? For every 50 people, count three bottles of vodka, two bottles of gin, two bottles of rum, one bottle of whiskey, and two bottles of cognac (you can replace it with another strong drink). So for each bottle of hard liquor, you need 3 liters of non-alcoholic beverages.
Be sure to overstock booze for your party and buy alcohol online Toronto in a larger amount than you need. Alcohol will not spoil if you store it, and no one wants to find himself in the awkward situation of running out of wine long before the party's finale.
Calculate your budget ahead of time and determine how much you are willing to pay for a bottle. Then, contact your alcohol shop Toronto, and a salesperson will help you find drinks on sale or advise good samples in the price range you need.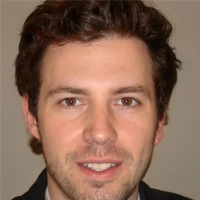 As Thomas L. Hunt, a 38-year-old entrepreneur from Toronto, I attended the University of Toronto before opening my thriving online liquor store. My passion for the industry and dedication to customer satisfaction have made me a successful business owner in the competitive world of online liquor sales.