Autumn is a great time for foodies. Without a doubt, the most popular product on seasonal fall menus is pumpkin. What kind of wine to go with it? Of course, it all depends on the cooking method and the final dish. Today, with the Tipsy booze delivery team, we're matching wines to the top-3 fall pumpkin dishes.

Pumpkin and

wine delivery Toronto
Pumpkin is a favourite product of chefs worldwide. You can find pumpkin dishes on menus in restaurants every fall: soups, porridge, salads, and pies. The most popular are risotto, cream soup and sweet pumpkin pie. Pumpkin is a bit sweet, so our wine delivery Toronto can help you pick up flavorful white wines with sweet and ripe fruit on the palate.

Wine to Pumpkin Cream soup
Pumpkin cream soup is thick, delicate, slightly sweet, and usually flavoured with cumin, nutmeg, and cinnamon. Gewürztraminer will go well with it – it is rich and spicy, so it will perfectly emphasize the aromatic character of the soup. Aromatic Muscats would also work perfectly, but it's better to choose Alsatian, German, or Italian wines from Alto Adige. The pumpkin sweetness in the soup will also be accentuated by Torrontes from warmer regions, such as Mendoza and San Juan. It has residual sugar, and the flavour includes juicy guava and peach. If you plan to add curry to the soup and cook it in meat broth, get red Malbec without the oakiness.

Wine to Pumpkin Risotto
Pumpkin Risotto is a denser dish, so full-bodied white wines with a bright and rich flavour will work here. Chardonnay aged in an oak barrel, with a hint of vanilla and butter, will enhance the delicate and creamy texture of the risotto. A Viognier wine will taste brighter. It is better to find wines from warm regions, such as the French Languedoc-Roussillon or the northern part of the Rhone Valley, where semi-dry Viognier with a sweet peach flavour is made. Risotto also goes well with dry Prosecco and Spanish cava.

Wine with Pumpkin Pie
Pumpkin Pie is trendy all over the world. This is where dessert Muscat (it's sweet and thick, like hot maple syrup) or sweet Rieslings will come in handy. The important thing is that the pie should not be sweeter than the wine. If the pie is generously flavoured with cinnamon, cloves, and ginger, choose fortified wines – Port or Sherry.
Where can I

buy alcohol online Toronto

?
You should try to buy alcohol online Toronto with our delivery service if you have not yet made the order on our website! You'll be surprised how such a simple service as alcohol delivery can transform your evening. Why should you waste time on something we can do for you? Leave your energy for the perfect dinner, and the Tipsy booze delivery team will take care of the rest.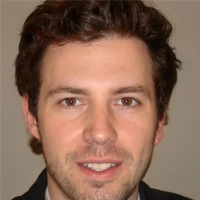 As Thomas L. Hunt, a 38-year-old entrepreneur from Toronto, I attended the University of Toronto before opening my thriving online liquor store. My passion for the industry and dedication to customer satisfaction have made me a successful business owner in the competitive world of online liquor sales.