The amount of alcohol delivery and beverages at the wedding reception is one of the issues that the future Bride and Groom have to worry about. On the one hand, we want to avoid unnecessary expenses, but on the other hand, we cannot let the wedding guests get thirsty! So, today, we will suggest how many drinks for the wedding should be included.
How many guests do you expect?
The main factor is the number of people at the party. As a rough guideline, it is assumed that each guest should have 3l of alcohol and drinks (not including tea and coffee). It refers to traditional wedding receptions lasting from the afternoon to late night. If we plan a party starting earlier and lasts until dawn, such an amount of liquids may be insufficient. On the other hand, if we organize a wedding dinner for several hours for the family, you can order alcohol online Toronto in smaller quantities.
The wedding with an after party
Let's not forget about the after-party! In case of a few-hour wedding reception, an additional liter of beverage for each guest should be enough. With a longer party, this amount will increase.
The date of the wedding should also not be neglected. For example, we need to refill liquids more often than usual during hot weather in summer. So if we want the guests to have the strength to dance on the dance floor, we should take care of more cold drinks during weddings in July or August.
Which drinks for a wedding to choose from at the

alcohol shop Toronto

?
When choosing the type of drinks served, it is also worth considering several factors. Usually, couples order the same amount of sweet sodas, non-carbonated beverages, and water. If you plan to serve only vodka at our wedding, or no vodka at all, we should increase or decrease the sodas accordingly.
Types of drinks for a wedding at the Tipsy alcohol shop Toronto
The drinks should depend not only on the Bridal Couple's preferences but also on the type of alcohol served. At a specially arranged alcohol table, various types of alcohol can be displayed, e.g., whisky, martini, tequila, or red or white wine. Depending on the type of alcohol, we need to provide the guests with matching drinks. For example, for a wedding in which vodka is the primary alcohol, you should buy:
A maximum of 2 types of juices: orange, apple, or currant. Such juices should not contain too much sugar, which does not go well with alcohol. So it is worth offering the guests 100% juices made of those fruits or berries. You can serve juices in jugs or decanters – displayed, so they look much better on the tables and are convenient for the guests.

Carbonated drinks: Pepsi or Coca-Cola and Sprite. It is worth buying them in smaller volumes, e.g., 1.5 l, because they will be handier for the guests and will not disturb the table decoration. If you want to diversify the table arrangement, you can buy even smaller capacities in glass bottles. Remember that there must always be an opener on the table in this case. This solution, however, is not very financially optimal, but it looks nice.

Water is essential, and it is usually served in pitchers or decanters, with the addition of mint, lemon, or lime. It perfectly hydrates during hot days and lavish parties, and for many guests, it is the only source of refreshment due to diets and intolerances.

Sparkling water looks great served in small glass bottles. There is no worry that the water will be uncarbonated.
These kinds of beverages are enough for a traditional wedding. So let's remember not to get lost in various kinds of alcohol delivery, and juices — choose the most popular ones. This way we can be sure that you won't have full bottles after the wedding.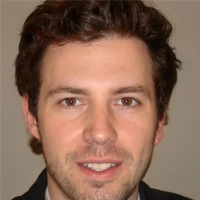 As Thomas L. Hunt, a 38-year-old entrepreneur from Toronto, I attended the University of Toronto before opening my thriving online liquor store. My passion for the industry and dedication to customer satisfaction have made me a successful business owner in the competitive world of online liquor sales.