Buy alcohol online Toronto, including whisky, vodka, rum, tequila, and other alcohol with our Tipsy alcohol delivery! Here at Tipsy Alcohol Delivery, you'll find one thing above all: a large selection of the best and highest-quality alcohol in every category. These include whisky from well-known brands, aromatic wines with harmoniously composed flavors, clear vodka, rum full of character, exciting tequila, etc. Everyone knows that alcohol differs significantly in its names and production methods, ingredients, and taste, so we have picked the most popular and delicious items in our catalog. Let yourself be guided by the excellent selection of offers at toronto-alcohol-delivery.ca, order your all-time favorite drinks or try out completely new flavors. Our alcohol also can be a great gift or souvenir for any occurs or other celebration.
About our

drink delivery Toronto

service
We at Tipsy Drink Delivery Toronto have made it our business to create an overview for our customers of the incredible variety of different beverages and do a high-quality delivery service with fast and convenient delivery. Day after day, we make every effort to bring together only the best of the best alcohol from the most diverse categories for our customers. This includes whisky, vodka, rum, tequila, sparkling wines, and even beers and coolers drinks. So trust us as experts in this field and focus together with us on the highest quality service and an exquisite selection of the most diverse alcohol for unique pleasure.
Well-known premium brands
To ensure the high quality of our offer, we work only with well-known brands or those that have great potential to continue to establish themselves on the market. For example, our top sellers include tequila from 1800 Reposado, Jameson whisky, and various vodkas from Ciroc. Furthermore, we carefully select the brands represented in our online store according to our requirements and the demand of our customers. This way, we ensure that you are very likely to find your favorite brand in our store. Would you like to try something new? No problem! Stick to well-known famous worldwide brands or let yourself be seduced by the product descriptions that introduce you to new drinks and unusual flavor compositions.
Order

online alcohol delivery

now
Choose from a wide variety of drinks in our online store and be perfectly equipped for your party or a fun evening with friends. You can also find something special for a romantic evening with your partner. Check our home page regularly, because you can find special offers there. It's also an excellent way to get to know a new drink, especially if it's on sale at a good discount.
Don't forget about our special delivery offer, because you can get free delivery if you order two products and more. Count on Tipsy Online Alcohol Delivery for exceptional, high-quality premium alcohol and soft drinks that exceed your expectations. Order anything you like and get it in just 45 minutes!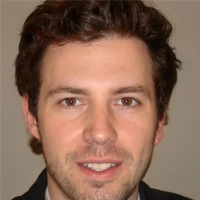 As Thomas L. Hunt, a 38-year-old entrepreneur from Toronto, I attended the University of Toronto before opening my thriving online liquor store. My passion for the industry and dedication to customer satisfaction have made me a successful business owner in the competitive world of online liquor sales.