Today we want to share a few simple cocktails from only four ingredients that anyone can prepare quickly at home and without any problems. You can order alcohol delivery of the most popular cocktails on our website and get ingredients within an hour. Please read the article to the end, because there is an important announcement about our new product.
Cocktails can be refreshing in taste and give you flavors, which differ them from the well-known standard drinks, and above all, they are delicious. There is hardly an occasion when a good cocktail would not fit: after a hard business day, on the weekend, at a party, or with your friends on the balcony. Recipes for excellent and fancy cocktails are a dime a dozen, yet when it comes to cocktails, many people first think of a long shopping list in the supermarket, a lot of preparation and reading into the incomprehensible recipe. But you can avoid that by using simple recipes and ordering alcohol Toronto online at Tipsy.
Tasty cocktails with only a few ingredients
We want to show you how effortless and uncomplicated mixing cocktails can be. Moreover, all of our recipes require just four ingredients, which doesn't make them any worse. Each of these recipes is suitable for different occasions. Which cocktail you choose, however, depends primarily on your taste. Whether you prefer to go for well-known classics or choose a more obscure cocktail, you will find something interesting in our recipes. However, all of them are easy to make at home and delicious, because you can order any alcohol Toronto online on our website.
TOP-3 Homemade Cocktails with Tipsy

Alcohol Delivery
We present each cocktail briefly with the basic info, the components needed and how to make it. If you don't have enough experience mixing cocktails, you can watch some tutorials on Youtube.
Pink Paloma
The Pink Paloma tastes wonderfully with fresh grapefruit lemonade and lime juice. Decorate it with a salt rim to make an even bigger impression.
Ingredients for one glass:
60 ml of tequila

20 ml of lime juice

One large pinch of salt

Grapefruit lemonade
Pour the tequila into the glass and mix it with the lime juice and the salt. Next, add ice cubes to the glass and fill everything up with the grapefruit lemonade.
Blood Orange Aperol
Everyone knows Aperol Spritz. The new trend: Aperol with blood orange juice!
Ingredients for one glass:
40 ml Aperol

40 ml Prosecco

20 ml blood orange juice

60 ml mineral water
Fill a glass with ice cubes. Add the Aperol, the Prosecco, and the blood orange juice. Then fill up with the mineral water and serve.
Cosmopolitan
This cocktail is famous for its sweet color boom.
Ingredients for one glass:
45 ml citrus vodka (Citrus

Absolut Vodka

tastes best)

15 ml of orange liqueur

10 ml lime juice

30 ml cranberry juice
Pour Absolut vodka and all the components into the shaker (or in any jar with a lid), fill with ice cubes, and shake for 15 seconds. Double strain the cocktail into a cocktail bowl through a sieve. Garnish with a citrus zest at the rim of the glass, if desired.
Where to find

alcohol delivery near me

?
We are about to launch a new format for cocktail liquor delivery! You will be able to order cocktail kits with everything you need for your favorite drinks and mix them right at home. Of course, while we're making these fabulous kits for you, you can order alcohol online and choose it yourself. But if you have any problems do not hesitate to contact our staff, they will help you in any way they can.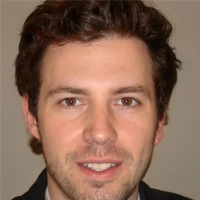 As Thomas L. Hunt, a 38-year-old entrepreneur from Toronto, I attended the University of Toronto before opening my thriving online liquor store. My passion for the industry and dedication to customer satisfaction have made me a successful business owner in the competitive world of online liquor sales.