Tipsy Alcohol Delivery offers a wide selection of alcoholic beverages for customers in Toronto and nearby areas. Our reliable and fast alcohol delivery services make it easy for customers to get their favourite drinks delivered straight to their doorstep. Here are the top 10 most popular drinks ordered through our alcohol delivery Toronto service:
Budweiser pack – A classic and popular beer, Budweiser comes in a 12-pack of 0.33 bottles. It has a refreshing taste and is perfect for social gatherings or in-home enjoyment.

White Claw Variety Pack – A hard seltzer variety pack featuring flavours like black cherry, mango, and grapefruit. It's a refreshing and light alternative to beer or wine.

Bacardi White Rum – A clear and light-bodied rum with a subtle sweetness, perfect for cocktails like mojitos or daiquiris.

Captain Morgan Original Spiced Rum – A spiced rum with a rich flavour and hints of vanilla and caramel. It's great for mixing with cola or ginger beer.

Tito's Handmade Vodka – A smooth and crisp vodka made from corn, perfect for mixing into cocktails or enjoying.

CIROC – A premium vodka made from grapes with a smooth and elegant flavour. It's perfect for sipping or mixing into cocktails.

Yellow Tail Shiraz – A rich and full-bodied red wine with blackberry and spice flavours. It pairs well with red meat and hearty dishes.

1800 Reposado Tequila – A tequila aged six months in oak barrels with a smooth and mellow flavour. It's perfect for sipping or mixing into cocktails like margaritas.

Jameson Irish Whiskey – A smooth and balanced whiskey with flavours of vanilla and spice. It's excellent for sipping or mixing into cocktails like Irish coffee.

Black Label Scotch Whisky – A premium and smoky whisky with a complex flavour profile available at our Alcohol Delivery Toronto. It's excellent for sipping or enjoying on the rocks.
Where to find Alcohol Delivery Near Me
Whether anyone is looking for alcohol delivery near me in Toronto, Tipsy Alcohol Delivery can deliver your favourite drinks straight to your doorstep. Our alcohol delivery services are fast, reliable, and convenient, making it easy for you to enjoy your favourite beverages without leaving the comfort of your home. With our broad range of alcoholic beverages, you can find the perfect drink to complement any meal or occasion.
At Tipsy Alcohol Delivery, our team makes everything for our customers' comfort. We deliver your orders quickly, right to your door, from classic beers like Budweiser to premium spirits like CIROC and Jameson Irish Whiskey. We have something for every taste and occasion. So, whether you're in the mood for a refreshing hard seltzer like White Claw or a rich and full-bodied red wine like Yellow Tail Shiraz, Tipsy Alcohol Delivery Toronto is here to provide you with a hassle-free and convenient alcohol delivery experience.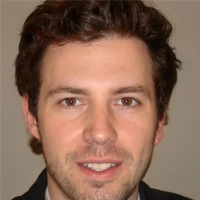 As Thomas L. Hunt, a 38-year-old entrepreneur from Toronto, I attended the University of Toronto before opening my thriving online liquor store. My passion for the industry and dedication to customer satisfaction have made me a successful business owner in the competitive world of online liquor sales.