Creating a home bar is a fun and exciting way to entertain guests and enjoy different drinks and cocktails at home. But if you need help figuring out where to begin, don't worry; Tipsy is here to help! Here are some tips for creating the perfect home bar with the use of our alcohol delivery service:
Start with the Basics:
To create your home bar, you'll need a good selection of basic drinks, including beer, wine, spirits, and mixers. Some essential drinks to consider include:
Beer: lagers, ales

Red, white, and rosé wines

Spirits: vodka, gin, rum, tequila, and whiskey

Mixers: soda, tonic water, juices, and bitters
Keep Your Budget!
A home bar can get expensive, so it's essential to keep your budget in mind. Determine how much you're willing to spend and prioritize which drinks to buy. Our alcohol delivery service can help you find bottles that fit your budget.
Consider Your Guests' Preferences!
When building a home bar, it's important to consider everyone's preferences. Do your family or friends prefer beer or wine? Are they whiskey drinkers, or do they like vodka? Knowing your guests' preferences will help you select the right drinks and create a bar everyone will enjoy.
Remember the Accessories!
In addition to drinks, you'll also want to stock up on essential accessories for your home bar:
Glassware (beer mugs, wine glasses, cocktail glasses, etc.)

Ice bucket and tongs

Bar tools (shaker, jigger, strainer, etc.)

Garnishes (citrus, olives, cherries, etc.)
Try out Tipsy Alcohol Delivery Toronto Service
Our alcohol delivery service is an excellent resource for creating your unique home bar. We can provide expert advice on which drinks to choose. Plus, with our fast and reliable delivery service, you can have everything you need to be delivered right to your door.
Cocktail parties start with alcohol delivery near me
Once you have all the basics, it's time to start having fun with your bar. There are hundreds of cocktail recipes, and you can create truly impressive drinks with just a few ingredients by your hands. And we at Tipsy alcohol delivery can help you with a variety of delicious, high-quality alcohol that can help you take your cocktails to the next level.
By following these tips and using our alcohol delivery service, you can create a bar you, your family, and your guests will absolutely love. Remember to start with the basics and experiment with mixing cocktails. Our ultra-fast delivery service can deliver everything you need right to your door. So, start planning your home bar today and let our alcohol delivery service help you make it a reality.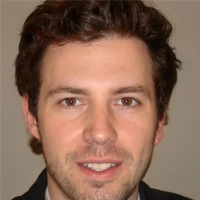 As Thomas L. Hunt, a 38-year-old entrepreneur from Toronto, I attended the University of Toronto before opening my thriving online liquor store. My passion for the industry and dedication to customer satisfaction have made me a successful business owner in the competitive world of online liquor sales.