Wintertime is here, so it's time to cozy up with a warm mug of your favourite winter alcohol Toronto. From comforting hot toddies to creamy eggnogs, these drinks keep you warm and fuzzy all season long. Please keep reading for some of our favourite recipes. 
Delicious Hot Buttered Rum
There's nothing like a classic hot buttered rum to take the chill off a cold winter night. This recipe is straightforward – all you need is to find dark rum for sale online, butter, sugar, cinnamon sticks, nutmeg, and hot water. Then, mix all the ingredients in a mug and wait for the magic to happen! Of course, you can customize this recipe by finding different rum for sale online and changing the formula by adding other spices like cloves or allspice.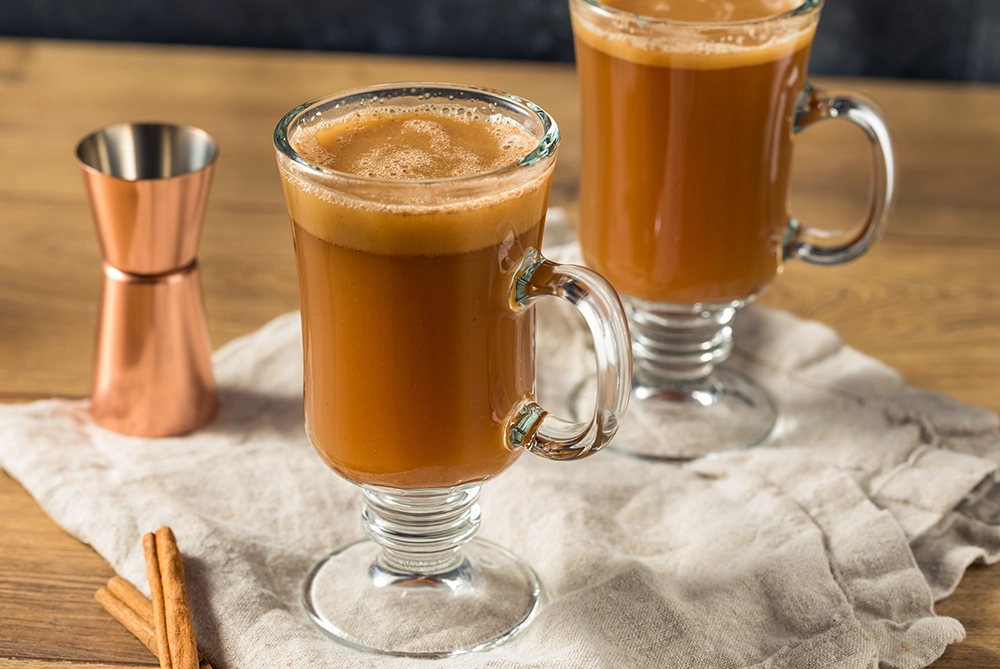 Uplifting and Flavourful Eggnog Latte 
If you love eggnog as much as we do, this one's for you! All you need for this recipe is your favourite brand of eggnog (we recommend using an organic variety), freshly brewed espresso or strong coffee, and ground cinnamon for garnish. Mix equal parts espresso and eggnog in a mug until well combined. Sprinkle the top with cinnamon before serving, and enjoy! 
Hot Toddy 
The hot toddy is another classic winter drink that's sure to please. All you need is Jameson whiskey (or bourbon if that's your style), honey, lemon juice, cloves, boiling water and an optional slice of a lemon garnish. Mix Jameson whiskey with all the ingredients (except the garnish) in a mug until well combined. Garnish with a piece of lemon before serving if desired, then cozy up and enjoy!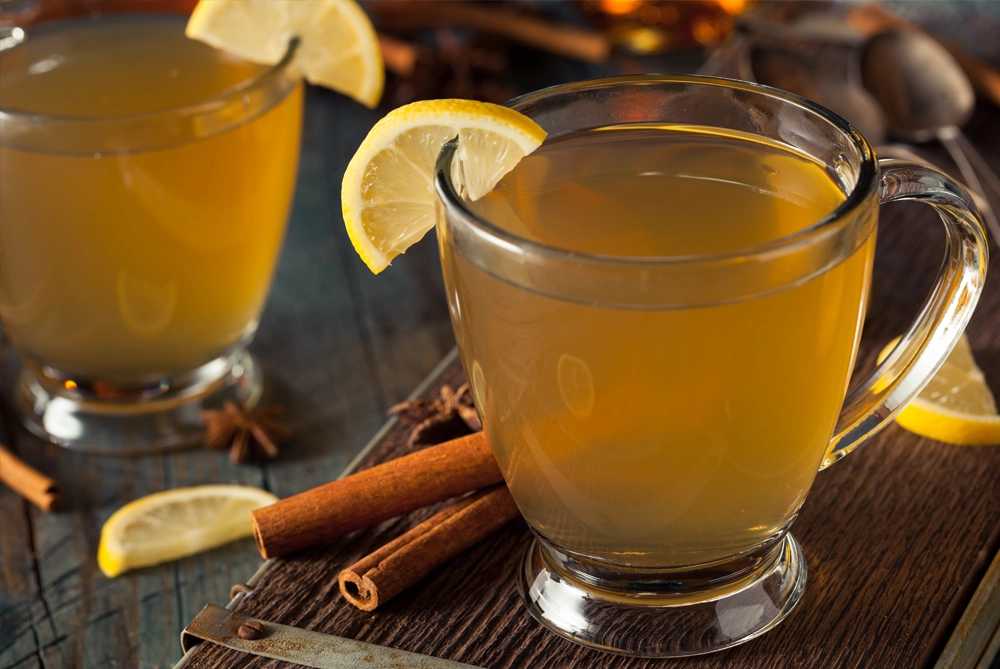 Mulled Wine 
This fruity yet spicy concoction will get you into the holiday spirit. Mix red wine with orange juice and add spices like cloves, cinnamon sticks and star anise to taste. Simmer everything on low heat, and if desired, add some honey or brown sugar for sweetness. Serve it hot in mugs or glass with festive decorations for an extra special touch!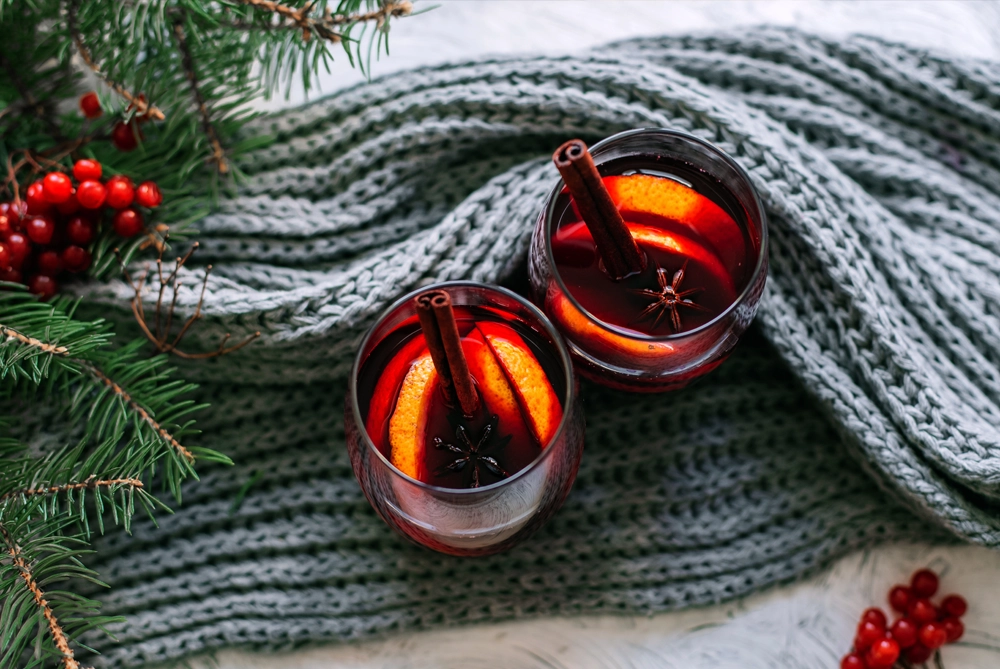 Hot Chocolate Martini  
If you're looking for something more admirable than your average cup of hot chocolate but want to stay calm on the booze side of things, this one's for you! Mix chocolate liqueur (like Godiva), vodka (or coffee liqueur), half & half cream and some marshmallow fluff in a shaker filled with ice, then shake until blended nicely. Serve it over crushed ice in martini glasses to impress any guests!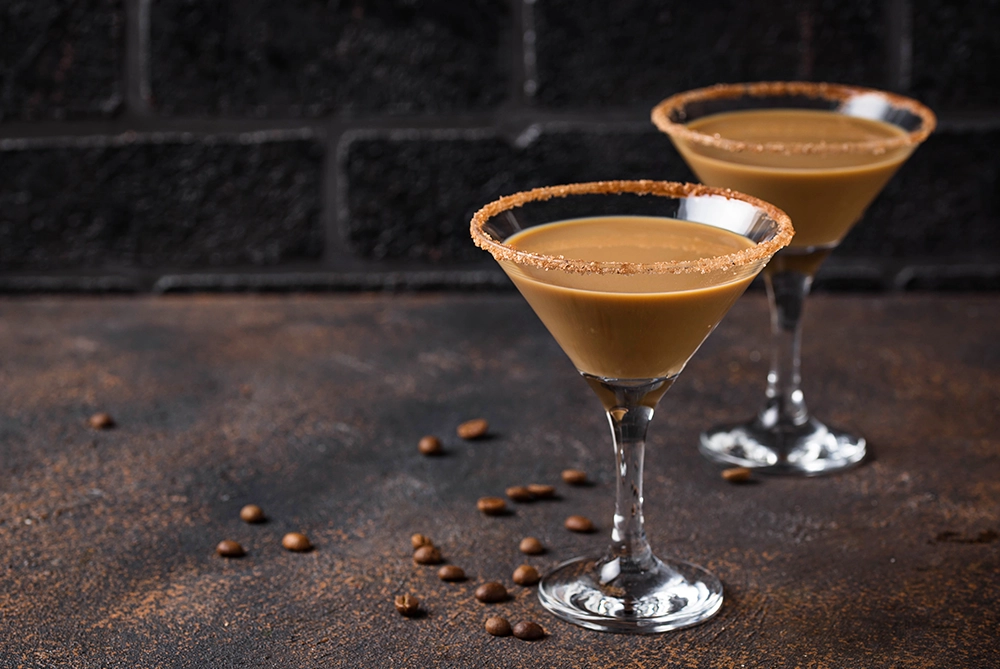 Whether you prefer traditional hot drinks or something more festive like an eggnog latte, we hope these recipes have given you some ideas to make your delicious winter alcohol drinks at home. And Tipsy Alcohol Delivery service will help you get alcohol Toronto as quickly as possible! Just visit our website and choose the necessary alcohol, place your order online and wait for our courier. So be creative this winter — your taste buds will thank you! Cheers!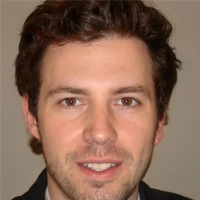 As Thomas L. Hunt, a 38-year-old entrepreneur from Toronto, I attended the University of Toronto before opening my thriving online liquor store. My passion for the industry and dedication to customer satisfaction have made me a successful business owner in the competitive world of online liquor sales.