Our Tipsy booze delivery team shared three great cocktail recipes with you in last week's article. Want more? Then part two of our winter cocktail selection is just for you. And remember that you can order alcohol Toronto for your cocktails on our website.
Cocktail with champagne and bitters
This cocktail is perfect for a special occasion. For example, it will be appropriate at a romantic dinner or on New Year's Eve, as it looks very festive.
Ingredients for the recipe (4 glasses):
One bottle of chilled champagne

One bottle of Angostura bitter 

Four sugar cubes 

Lemon twist to serve. 
First, set the champagne glasses to chill. At this time, you need to flavour the sugar cubes. Hold the sugar with kitchen tongs above the neck of the bitter, tilt the bottle and let the sugar soak in the liquid. Put the sugar in the bottom of the glass and fill it with champagne. Add an even more festive atmosphere by decorating the glass with lemon twists.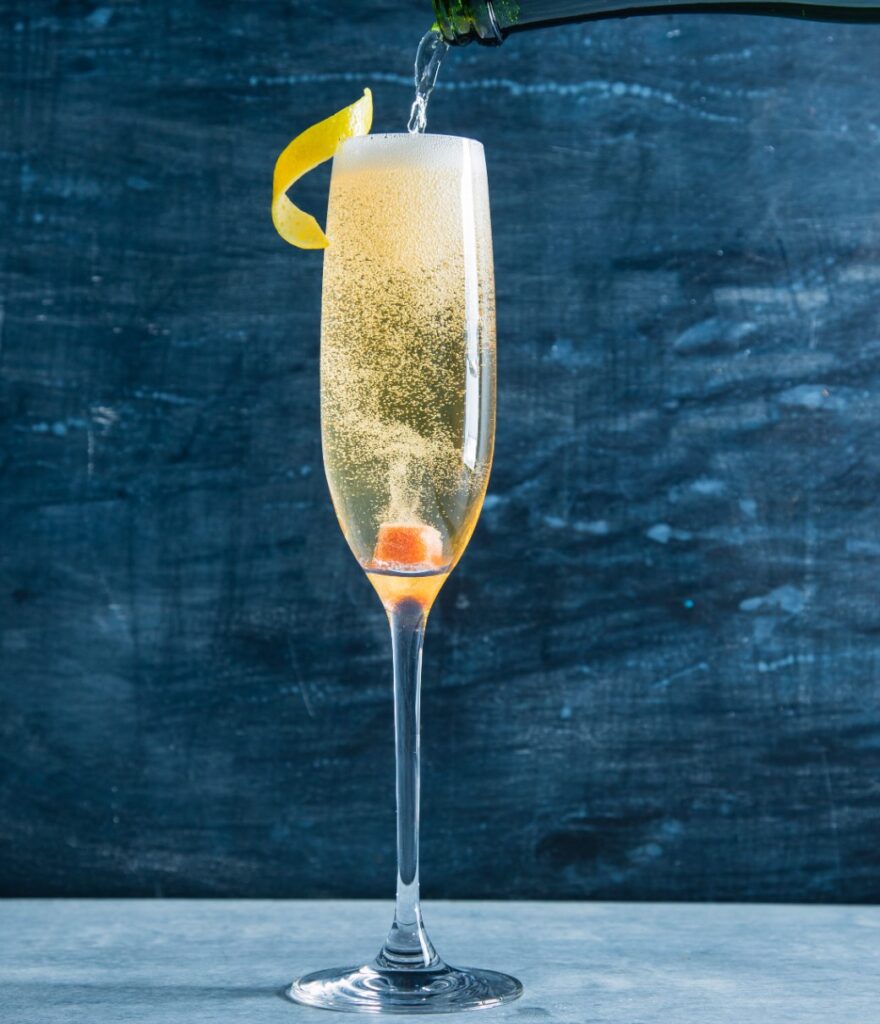 Winter Pomegranate Sangria
Do you like sangria? So do we, which means it would be nice to adapt this summer drink to the winter mood. Try this recipe, and you won't be disappointed.
Ingredients for the recipe: 
One bottle of fruity red wine 

Two glasses of pomegranate juice 

1/2 cup brandy 

1/2 cup orange-flavoured liqueur

1/4 cup sugar syrup (heat sugar and water in equal amounts until sugar dissolves)

1/4 cup pomegranate seeds

One orange halved and sliced into thin slices

One apple halved and sliced into thin slices

One cup of halved red grapes. 
Mix all ingredients in a suitable pitcher and cover. Place in the refrigerator a few hours before serving, and serve with ice.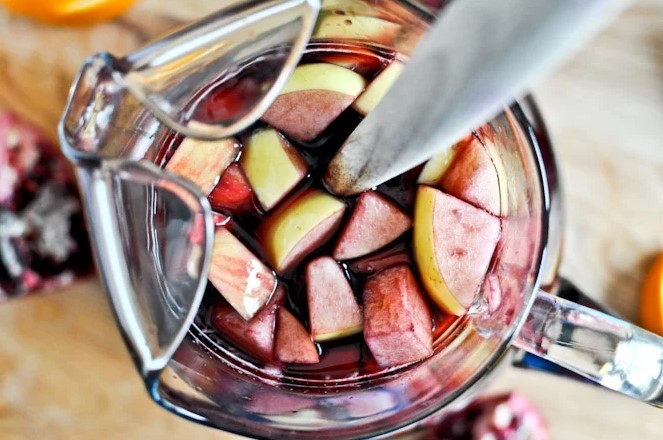 Winter Mint Cooler
Hot and warming cocktails will be in the next article, but today we're looking for an authentic winter flavour. What better representation of winter than a chilled mint-flavoured drink? A cooler based on peppermint vodka, cream and a mix of herbal liqueur would make a great treat at a New Year's or Christmas party, creating a festive mood.
Ingredients for the recipe:
1 tbsp. crushed caramel cane or peppermint candy

45 ml of mint vodka (you can get peppermint

vodka online delivery

, or you can make your own)

15 ml of herbal liqueur

15 ml nonfat cream

Ice

Mint caramel candy cane

Sprig of mint to serve
If you don't want to order peppermint vodka online delivery, you can make peppermint-flavoured vodka yourself, but keep in mind that it will take a few days to complete.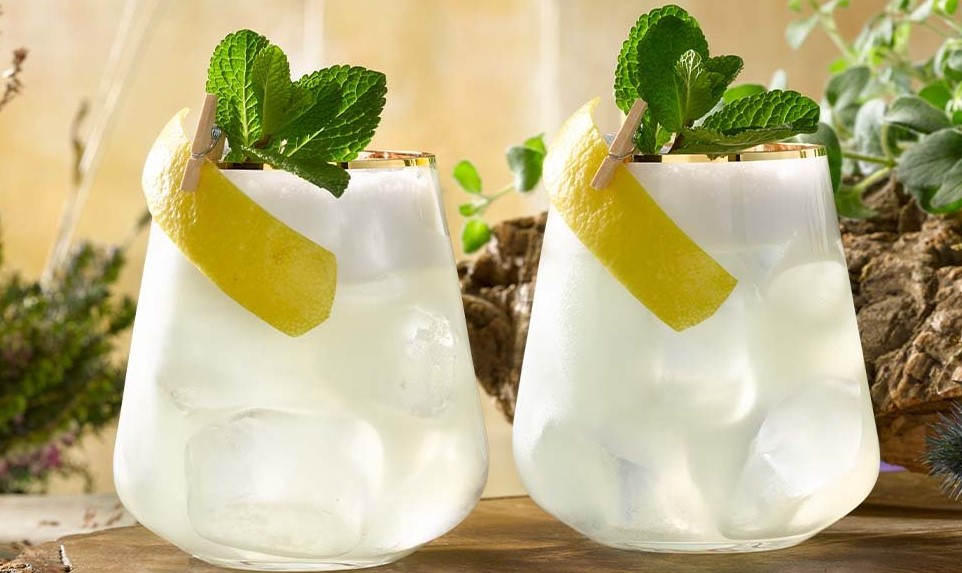 Peppermint Vodka Recipe:
Rinse mint leaves thoroughly and put them in a decanter or a jar. Pour the vodka and lightly crush the mint to release the essential oils. Place in a cool, dark place for at least three days. Infuse longer if you want a more peppermint flavour.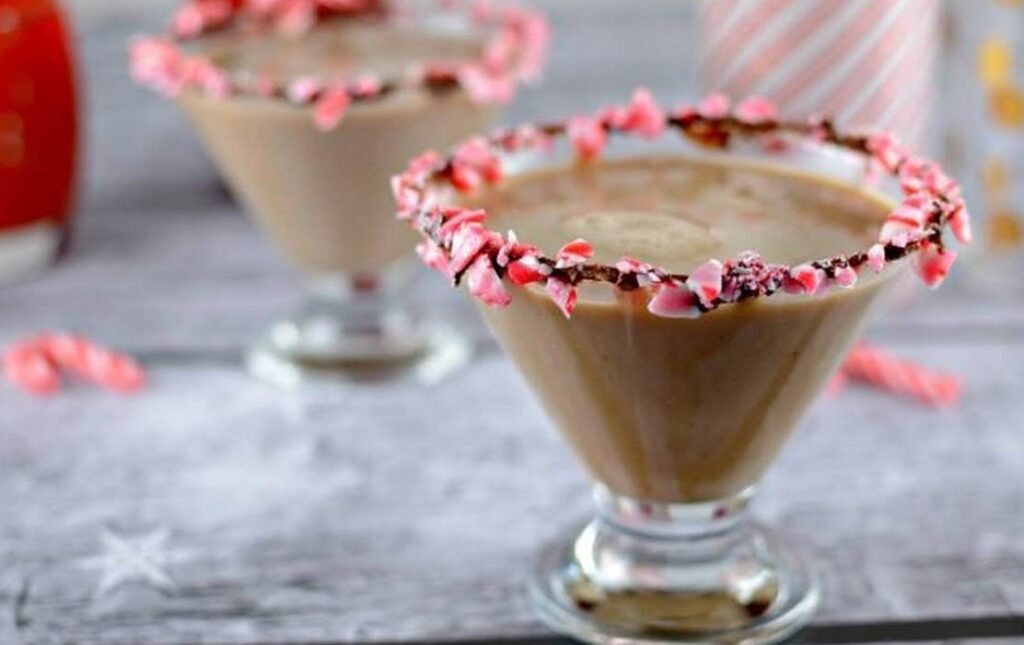 Cocktail recipe:
Put the crushed lollipops in a 0.5-litre glass. Lightly crush them, breaking up large chunks. Do not crush them into a powder. Add the vodka, liqueur and cream and stir. Pour into a shaker over ice. Shake it and strain it into a whiskey glass filled with ice. Add peppermint cane and stir. Garnish with a sprig of mint.
Where to order

booze delivery
On our website, you'll find your favourite drinks available for home delivery. Ordering alcohol Toronto has never been as easy as it is today! Add items to your cart and place your order, and our courier will arrive very soon!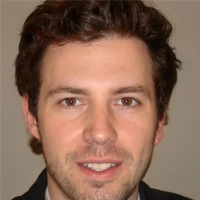 As Thomas L. Hunt, a 38-year-old entrepreneur from Toronto, I attended the University of Toronto before opening my thriving online liquor store. My passion for the industry and dedication to customer satisfaction have made me a successful business owner in the competitive world of online liquor sales.