It won't be long before the streets are covered with snow, storefronts will be festively decorated, and it will be the time for cozy home evenings and Christmas movies. Of course, it's always the best time to get together with friends and have fun! You can make the evening even more festive with seasonal holiday drinks. Order online alcohol delivery on our website to mix unique cocktails at home. But what cocktail recipes are worth trying?
We've put together winter cocktail recipes you can easily make at home. So whether the occasion is a party with a sophisticated dress code or just a day out with warm pyjamas, you'll find something that will brighten up your evening at our online alcohol shop Toronto. Finally, your glasses will have a real taste of winter and holidays with our online alcohol delivery!
Christmas Candy Cane 
Candy Cane cocktail is a sweet, gorgeous cocktail reminiscent of traditional winter sweets. The recipe uses vanilla rum, white chocolate liqueur and mint schnapps in equal parts; imagine that taste!
Ingredients for the recipe:
1 part vanilla rum. 

1 part white chocolate liqueur 

1 part peppermint schnapps 

Caramel cane for decoration
Add all liquid ingredients to a cocktail shaker filled with ice. Shake well and strain into a martini glass. Garnish with a caramel cane.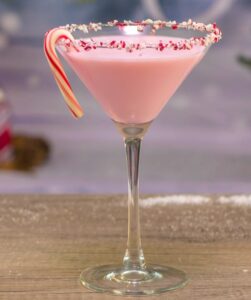 Santa's sleigh cocktail
The cocktail turns out tasty, with a perfect balance of sweetness and alcohol. And its notes of almonds, nutmeg and cinnamon will give a feeling of coziness and winter magic.
Ingredients for the recipe (4 glasses): 
White sugar with large crystals. 

2 cups chilled eggnog 

0.5 cup brandy 

0.5 cup amaretto 

1 tsp. ground nutmeg 

2 scoops vanilla ice cream 

Four cinnamon sticks
Moisten the rims of 4 martini glasses and dip them in the sugar. In a blender, blend the eggnog, brandy, amaretto, nutmeg and ice cream until smooth. Pour the cocktail into martini glasses and garnish each glass with a cinnamon stick.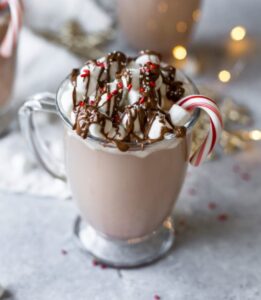 Hot Butter Rum
Hot butter rum warms you with its flavour and will even help with the first symptoms of a cold.
Ingredients for the recipe (4 glasses):
2/3 cup brown sugar. 

110g butter, room temperature 

1/4 cup of honey 

0.5 tsp. cinnamon 

1/4 tsp. ground nutmeg 

1/8 tsp. ground cloves

One pinch of salt 

3/4 cup spiced rum 

2 cups boiling water 

Four cinnamon sticks to serve
In a medium bowl, whisk together brown sugar, butter, honey, cinnamon, cloves, nutmeg and salt until smooth. Pour the mixture into a large measuring jug, and add the rum with 2 cups boiling water. Stir to dissolve the butter. Pour the hot buttered rum into 4 cups. Garnish with cinnamon sticks and serve.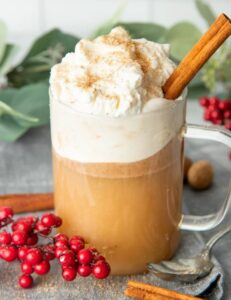 Which website to order

alcohol delivery
If these recipes make you want to try them right now – order alcohol delivery online on our website! We will deliver your order from alcohol shop Toronto as soon as possible, and you can start making cocktails in less than an hour!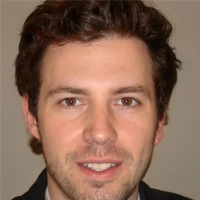 As Thomas L. Hunt, a 38-year-old entrepreneur from Toronto, I attended the University of Toronto before opening my thriving online liquor store. My passion for the industry and dedication to customer satisfaction have made me a successful business owner in the competitive world of online liquor sales.