Fall is the time to wrap ourselves in warm blankets, reminisce on vacation with nostalgia, and look through photos. It's best to do this with a glass of something delicious. You can buy alcohol online Toronto, and not even leave your home. But sometimes you want something unusual, delicious and beautiful. Let it be a cocktail of fall's colour palette: yellow or red. All that remains is to choose which one.
We have picked up some unusual and bright cocktails if you want an extraordinary cocktail. They are also united by a bright colour palette that perfectly suits this fall. So get inspired and move on to buy alcohol online Toronto!
A Taste of the Sea in the Sunset Sun
Think about your vacation in a bright and hot place near the sea! Try this recipe to get inspired by the rich flavours and colours. The recipe may seem complicated, but if you like to mix drinks, you should try it.
Ingredients:
Smirnoff Vodka

– 40 ml

Absinthe – 5 ml

Vermouth red – 20 ml

Apricot Liqueur – 10 ml

Citrus of 1 orange

Orange juice – 20 ml

Grapefruit juice – 10 ml

Cinnamon powder – 1 pinch
How to cook?
Pour the Smirnoff Vodka, liqueur, vermouth, orange and grapefruit juice into a shaker, 1/3 full with ice cubes. Shake for 20 seconds. Strain through a sieve or strainer into a cocktail glass, gently pour in absinthe and light a fire. While the flame burns, squeeze the juice of the orange zest into the glass and sprinkle with cinnamon.
Dry herbs and fresh citrus
This cocktail is interesting because of its original flavour with hints of aromatic herbs seasoned with the freshness of sweet citrus fruits. It was invented 1.5 centuries ago by a Milanese bartender who remained unknown. 
Ingredients:
Bitter vermouth – 50 ml 

Orange juice – 150 ml 

Orange zest – 1 twist 

Orange slice – 1 pc. 
How to cook? 
Fill a highball or a whiskey glass with ice cubes, pour the vermouth and the juice, and stir it gently with a spoon. Garnish with a twist of orange zest and an orange slice cut into two halves.
A rich palette of colours and flavours
If you like to tickle your taste buds with sourness, guess the ingredients and prolong the pleasure while enjoying an exciting serving, check out the Rory cocktail. By the way, one glass of this cocktail includes so many fruits, berries and vegetables that you could call it a vitamin cocktail!
Ingredients:
Whiskey – 40 ml

Pineapple juice – 30 ml

Lemon juice – 15 ml

Orange – 150g

Celery – 30 gr

Raspberry – 30 gr

Cocktail cherry – 1-2 pcs.

Sugar powder – 1 pinch
How to cook?
Fill the shaker 1/3 full with ice, and add the whiskey, lemon and pineapple juices, celery and powdered sugar. Stir vigorously for 30-40 seconds. Pour into a cocktail glass through a strainer, garnish with a cocktail cherry and a sprig of celery. Cut the orange into two parts, take out the pulp and cut into small squares. Mix with the raspberries, put in a bowl of orange peel and garnish with a sprig of celery. Serve with the cocktail.
Alcohol delivery near me
"Where to find alcohol delivery near me"? If you love to mix drinks, our Tipsy booze delivery can help you quickly get the alcohol you need for your recipes! We're excited to collect incredible alcohol cocktail recipes for you on our blog, so you'll always have recipes on hand that can surprise anyone. So order booze delivery online and start making the perfect cocktails with us!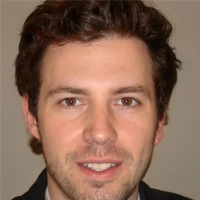 As Thomas L. Hunt, a 38-year-old entrepreneur from Toronto, I attended the University of Toronto before opening my thriving online liquor store. My passion for the industry and dedication to customer satisfaction have made me a successful business owner in the competitive world of online liquor sales.