We can't imagine the fall landscape without a cup of coffee. For coffee lovers, fall is the perfect time for their favourite coffee drinks. Either way, everyone returns to hot drinks in the fall and enjoys them. But what about making your favourite hot drink even hotter? Coffee with alcohol is an excellent option for a cold fall evening, especially if you order alcohol delivery and don't have to leave the house.
There are many recipes for this drink: coffee combines well with almost any strong alcoholic beverage – rum, cognac, whiskey, and brandy. The main thing is to remember a few rules:
First, the alcohol must not interrupt the taste and aroma of the coffee.

Secondly, all the cocktail components must be of high quality.
You can always order alcohol online Toronto on the Tipsy website! 
Coffee with Alcohol Around the World
Coffee with alcohol is famous in many countries. For example, Caffe Correto is quite popular in Italy. It is a coffee with grappa, brandy, liqueur, rum or tincture. 
French coffee with alcohol
In France, coffee can be served with wine (Cafe au Vin). It is probably the only coffee cocktail which includes wine. A pinch of cinnamon, grated orange peel and port wine are added to the strong coffee with sugar. It is a delicious drink, and you can order drink delivery Toronto to try to make such an unusual coffee by yourself.
Another French recipe, "Cafe Royal," is no less fascinating:
Strong coffee is brewed, poured into warmed cups, and then two teaspoons of brandy are carefully poured on the surface of the coffee.

Another brandy is poured into a tablespoon with a bit of sugar and heated over the hot coffee. Then the contents of the spoon should be set on fire.

The spoon is gently dipped into the coffee so the brandy on its surface bursts into flames.
Taste it after the fire went out.
Recipes from Spain
Spain also has its recipes for strong coffee cocktails: carajillo – coffee with a drop of Spanish brandy and Quemada – coffee with grape vodka.
Austrian coffee houses
Austrian coffee houses are famous for the recipe of coffee with alcohol called "Fiaker" – coffee with rum, decorated with whipped cream and cherry, served in a glass mug. This recipe was created in honour of Viennese cabbies, who started adding a few drops of alcohol to strong coffee to warm it up.
Irish Classic
The most famous recipe for coffee with alcohol was born in Ireland – the whole world knows Irish coffee. It's pretty easy to brew. First, pour 50 ml of Irish whiskey into a thick-walled glass and dissolve two teaspoons of sugar, holding the glass over a little hot steam. Then brew 70 ml of strong coffee and immediately pour it into the whiskey with a teaspoon. This cocktail is garnished with whipped cream, piled on the drink's surface (you can also add a pinch of ground coffee), and served in glass mugs. Though many people prefer to sip Irish coffee through a straw, connoisseurs assure that it is better to drink it without a straw so that you can feel the transition of taste from one layer to another.
Drink delivery Toronto
Are you impressed with the recipes? Then hurry up and order alcohol online Toronto to try them! We're sure you'll have delicious drinks that perfectly complement those magnificent fall days.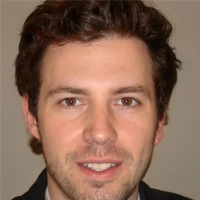 As Thomas L. Hunt, a 38-year-old entrepreneur from Toronto, I attended the University of Toronto before opening my thriving online liquor store. My passion for the industry and dedication to customer satisfaction have made me a successful business owner in the competitive world of online liquor sales.