A good day starts with a good breakfast. Different countries have their breakfast traditions, but the classic drinks are usually coffee and tea. But what if you want something a little different? It is common practice in many countries to buy dry white wine for breakfast, especially if it is a day off. We've decided to pair wines with famous breakfasts, from omelets to pancakes. Buy dry white wine online anytime, even for breakfast, on our Tipsy website.
French breakfast
We associate the classic French breakfast with coffee and croissant, although the omelet is an equally popular choice for breakfast in France. The modern Parisian can easily choose this breakfast, swapping coffee for a glass of champagne on occasion. You can also order drink delivery Toronto for your breakfast if you are in the mood for it in the morning. The classic French omelet is made with fresh eggs, butter and herbs without adding cream or milk.
Such an ordinary omelet would go well with neutral white wines:
A light and tangy Chardonnay will come in handy.

You can take a French Chardonnay from Macon, Chablis, or similar wine from Western Australia.

A quiet and neutral Pinot Grigio with a touch of saltiness from northern Italy would also be an excellent accompaniment to an omelet.
You could try the soft and light Merlot, Pinot Noir, or Beaujolais among red wines. If other ingredients are added to the omelet, the choice of wine will depend on them. For example, lots of greens or asparagus – then choose a New Zealand Sauvignon Blanc or Soave. Order buy dry white wine on our website and we'll deliver it while you're making breakfast!
English Breakfast
The basis of the English breakfast was formed back in the Victorian era. People had to work hard and didn't always have time for lunch, so breakfast had to be nutritious. In modern England, people prefer this breakfast on weekends, as it takes a long time to prepare, but it is served throughout the day in pubs and cafes. A classic English breakfast includes:
Scrambled eggs glazed, 

Bacon, 

Fried sausages or sausages, 

Fresh or baked tomatoes, 

White bean stew, 

Toast

Fried mushrooms (optional).
Such a calorie-dense breakfast requires heavy accompaniment. Red wine with high tannins will refresh the palate after this meal. Bordeaux wines with light hints of soil and aromas of black and red berries, black pepper and bay leaf from St. Emilion, Médoc or Graves will be just right. Or a traditional-style Sangiovese wine, like Chianti Classico: the production of these wines retains vegetal flavours and high acidity, and they will go well with baked tomatoes, sausages and mushrooms. And if you want a glass of sparkling wine, try an aged Blanc de Noir.
American Breakfast
Pancakes are traditional for breakfast in the United States. However, it's a popular choice for breakfast in Canada as well. The pancake recipe was brought to the U.S. many years ago by Old World immigrants, and since then, pancakes have become a traditional breakfast and dessert in America. They are served with different toppings: maple syrup, melted chocolate, butter, and honey. Adding fresh berries or fruit and sometimes fried bacon is also common. There are several options for ordering alcohol delivery for this breakfast.
Dessert wines are indispensable here. The wine should be sweeter than the dessert so that it does not overshadow the aroma and flavour of the wine. A young Port Ruby will work well with pancakes with chocolate: the aroma of the chocolate in the wine will be perfectly intertwined with the chocolate sauce of the pancakes, and they will perform on equal footing. Maple syrup pancakes will pair well with Portuguese Malvasia Madera. Despite the amount of sugar off the charts in Madera, this combination won't seem cloying due to the acidity. It will balance out the sweetness. Pancakes with any fresh fruit pair with a flavorful and fresh Moscato d'Asti. Champagne Brut is a good match for pancakes with fried bacon: its acidity and sparkles will help moderate the fatness and saltiness.
Order alcohol delivery online and take advantage of our fast delivery!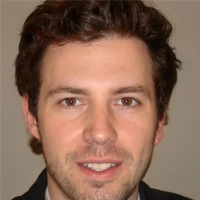 As Thomas L. Hunt, a 38-year-old entrepreneur from Toronto, I attended the University of Toronto before opening my thriving online liquor store. My passion for the industry and dedication to customer satisfaction have made me a successful business owner in the competitive world of online liquor sales.