A Gin Tonic comes to mind when you want to order gin online and think of ways to spice up this alcohol and adapt it for hot summer evenings. Gin with a tonic is a bar culture classic. The cocktail comes not from Britain, as one might think, but from nineteenth-century British India. At least that's what the legend says. British soldiers who came to the South Asian colony were forced to protect themselves from malaria and escape thirst. They did so with tonic water. The drink consisted of the bark of the cinquefoil tree. The quinine contained in it (that's why it is bitter) is still used to treat malaria and a little bit added to tonics. These tonics began diluting with gin, so the famous "Gin Tonic" appeared. The fashion for it spread from Britain as London is also the world capital of bar culture. The main cocktail trends still often come from there.
Why do you have to buy gin online and try to make this drink at home? First of all, it's one of the most popular cocktails anyone can make by simply mixing gin and tonic. And second, you can buy gin online with quick delivery and experiment with our recipes. Be sure to try three non-trivial gin tonic recipes with different tonics and additional flavors: strawberry and black pepper, cranberry and thyme, and melon liqueur. Following our instructions, you will have very different and exciting cocktails.
Recipes
Strawberry Gin Tonic:

Three large strawberries

Gin – 50ml

Grapefruit Tonic – 150 ml (or regular tonic + 10 ml of grapefruit juice)

Freshly ground black pepper for flavoring
Cut strawberries into medium-sized pieces and place them in the glass. Pour the gin into the glass. Place a large ice cube and top with black pepper. Pour grapefruit tonic.
Cranberry Gin Tonic

Fresh cranberries or freshly frozen – 50g.

Thyme – 1 sprig + 1 sprig for decoration

Vanilla sugar – ½ tsp.

Sugar syrup – 10 ml

Orange juice – 15 ml

Gin – 50 ml

Tonic – 150 ml.
Put cranberries, thyme (leaves only), sugar syrup, vanilla sugar, and orange juice in a glass. We squeeze it right in the glass with a muddler. Put a piece of ice, pour the gin, and top with tonic. Garnish with a sprig of thyme.
Melon Gin Tonic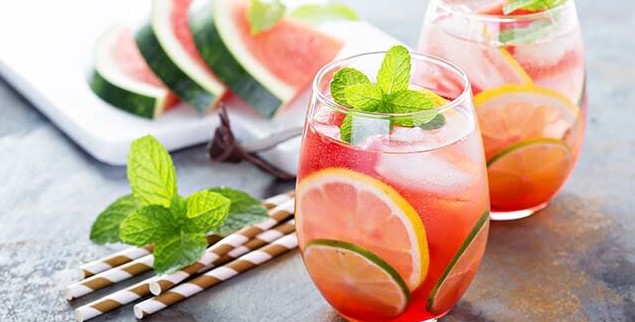 Gin – 40 ml.

Melon Liqueur – 15ml.

Tonic – 120ml

Lime slice for decoration.
Place ice in the glass. Pour the gin, melon liqueur, and tonic. Garnish with a lime wedge.
Choose your favorite recipe and enjoy this evening! And don't forget, the fastest way to order gin online is at Tipsy – https://toronto-alcohol-delivery.ca.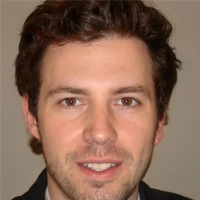 As Thomas L. Hunt, a 38-year-old entrepreneur from Toronto, I attended the University of Toronto before opening my thriving online liquor store. My passion for the industry and dedication to customer satisfaction have made me a successful business owner in the competitive world of online liquor sales.